2022 started in a good way, because at the very beginning of this year, our ATV exhibition center became richer for the Fugleman model.
The Segway UTV is the ideal choice for all those who like to combine beauty and convenience - in this case adventure and work load. In short - it is an efficient and versatile vehicle, which will perfectly perform every task you set before it, and not at the expense of comfort and commodity.
Interested? Read on!
Fugleman is powered by a four-stroke, twin-cylinder 1,000CC engine.
In addition, the Fugleman boasts strength of 105 HP and 98 Nm of torque, which puts it in first place in its vehicle category.
Get to know the model configurations.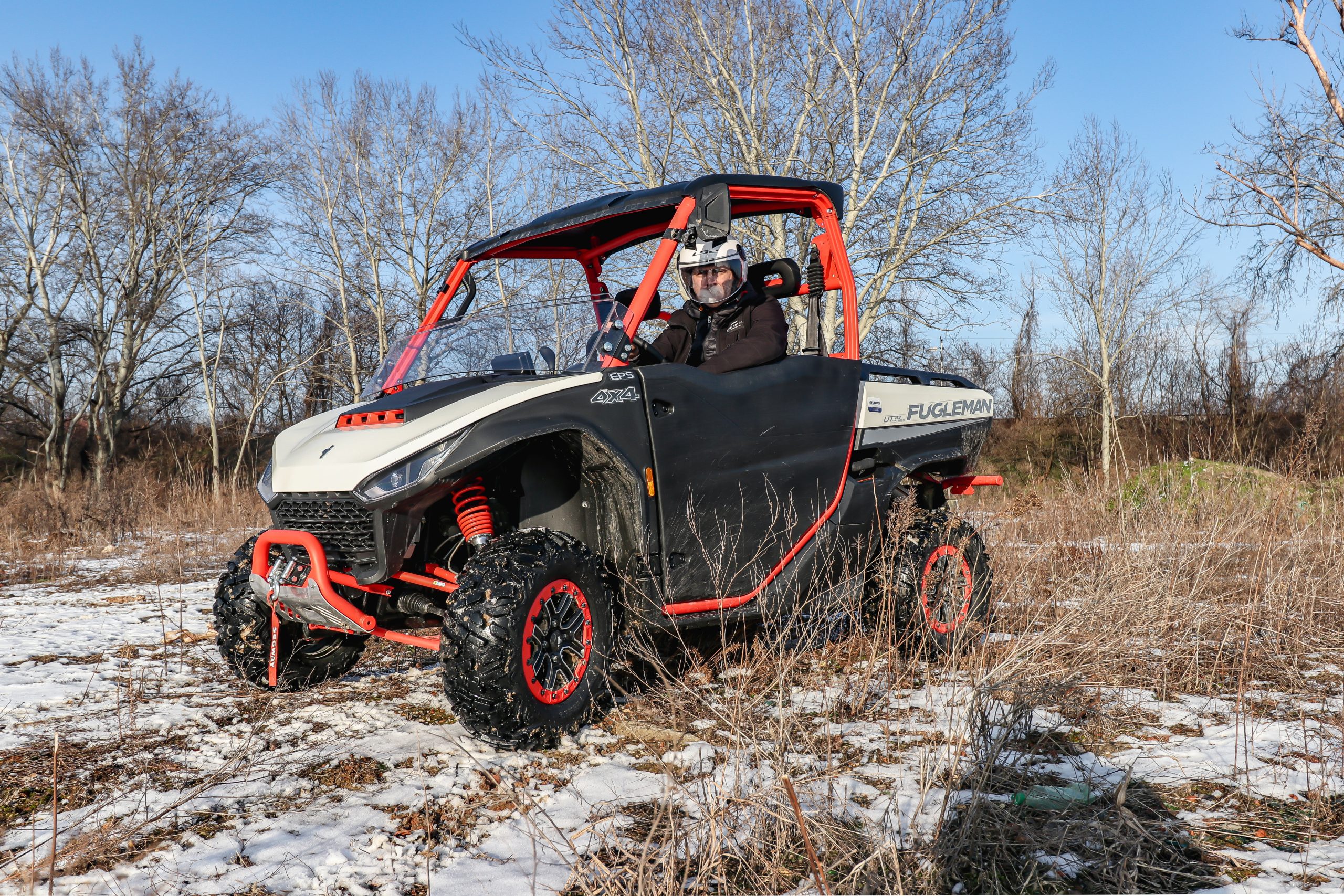 The framework of the vehicle is made of an alloy of chrome and molybdenum, which gives the model strength, durability, as well as corrosion resistance.
Model se može voziti po doslovno svim uslovima i terenima, a gde god da se zaputite, računajte na udobnost u vožnji, koja je garantovana prisustvom 4 podesiva amortizera.
You will always be able to rely on Fugleman and this model will be your faithful partner in many activities - whether you are extracting equipment, tools or wood in locations where it is practically impossible to approach using other vehicles. It can be used for agricultural purposes, to spread fertilizers, but also in the sports industry to transport sports equipment.
Its multiple purpose also enable snow removal, if necessary. In short, whatever you imagine - Fugleman is ready!
Fugleman also has a driving APPLICATION, which offers endless possibilities, access to all real-time data, as well as the ability to start the vehicle via phone, in case you forget the key.
You can meet this model every day except Sunday at Savska 2a!
Also, for all details you can call our sales team at +38163359999.